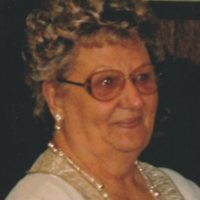 Bonnie Ruth "MeMaw" Beecher, age 85, passed away Thursday, June 4, 2020, at Community Hospice of Vidalia.
Ms. Beecher was born March 5, 1935, in Jeff Davis County to the late Harley Clifton "Tucker" Hall and the late Eva Mae Turner Hall.  She was of the Baptist faith and a former childcare provider.
In addition to her parents, Mrs. Beecher was preceded in death by two granddaughters, Liana Sutton and Katie Jones.
Survivors include her daughters, Judy Quinn of Baxley, Janet Beecher of Orange Park, FL, Lana Beecher, and Lisa Beecher both of Baxley; a son & daughter-in-law, Michael & Rina Beecher of Baxley; and a sister, Carolyn Hall Arnett of Winterpark, FL. Sixteen grandchildren, thirty-seven great-grandchildren, and five great-great-grandchildren also survive.
A graveside service will be held Sunday, June 7, 2020, at 3:00 pm at Carter Cemetery with Bishop Randy Sellers officiating.
Active Pallbearers will be Shaun Lewis, Joe Smith, Brett Morris, Derek Jones, Brody Jones, Ryan Quinn, and Stuart Quinn.
Honorary Pallbearers will be all caregivers and friends in attendance.
Remembrances may be made to Community Hospice 904 Mt. Vernon Rd. Suite 2, Vidalia, Ga. 30474.
Arrangements are under the direction of Swain Funeral Home.