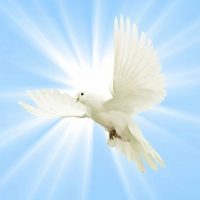 Lucky Wendell Quinn, age 66, of Baxley died Friday, October 18, 2019, at Memorial Health University Medical Center in Savannah.
Mr. Quinn was born July 3, 1953, in Appling County to the late Wendell Will Quinn and the late Minnie Thomas Quinn. He was a member of Ten Mile Creek Baptist Church. Mr. Quinn was a former commercial fisherman and retired from Williams Construction at Plant Hatch.
In addition to his parents, he was preceded in death by a son, Clint Quinn.
Survivors include his sons & daughter-in-law, Jerrod & Lisa Quinn and Thomas Quinn; sister & brother-in-law, Tonnie & Ken Bleicher; brother & sister-in-law, Andy & Claire Quinn; daughter-in-law, Kaci Quinn; and granddaughter, Kamdyn Quinn.
Memorial services will be held Monday, October 21, 2019, at 2:00 p.m. in the Chapel of Swain Funeral Home with Rev. Darrell Quinn officiating.
Funeral arrangements are under the direction of Swain Funeral Home